VIÑA ORCE MACABEO – VERDEJO
WINE CATALOGUE

VIÑA ORCE MACABEO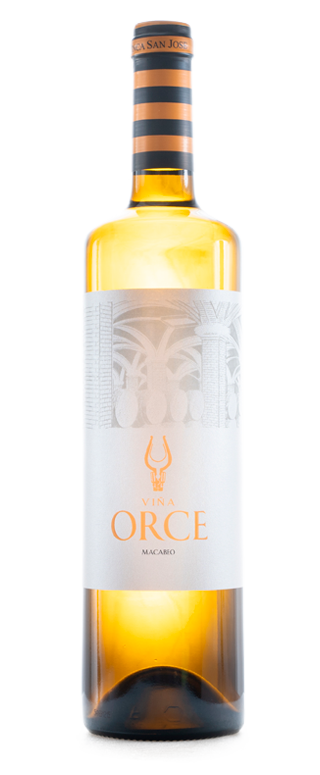 Variety
Macabeo
Type of wine
Young White Wine
Date of collection
Third week of August, taking place early in the morning
Elaboration
Grapes from our own vineyards. Pellicular maceration for 6 hours. Must Cleaning by Static debourbage. Temperature – controlled fermentation.
Wine tasting
It has a steely pale yellow colour with greenish highlights. Bright. On the nose it appears Elegant floral notes (white flowers) which later gives way to fresh fruity aromas of Green fruits (Apple, pear, etc.) mixed with ligth tropical notes (pineapple, mango). Elegant and subtle. It mouth is fresh thanks to its marked acidity, full of sensations. It shows a perfect harmony between its components. Retronasal phase reappear sensations of your nose. The aftertaste is long and clean.
Pairing and service
Perfect wine to accompany fish dishes, seafood, baked fish, smoked foods, vegetables, cured cheeses, soft cheeses, omelettes, soups and creams. Ideal serving temperature between 6º and 8ºC.
Awards

 XXV. Competition for Quality wines with D.O. La Mancha (2012) Viña Orce Blanco 2011, First Prize
 XXI Competition for New wines from D.O. La Mancha Council Regulation (2008) Viña Orce Blanco 2007, Plata
 Great Selection Competition 2006, products of Castilla – La Mancha Viña Orce Blanco 2006 Gold
 VI International Wine Competition Bacchus, 2004 Viña Orce Blanco 2003 Bacchus Bronze