VIÑA ORCE ROSADO
WINE CATALOGUE

VIÑA ORCE ROSADO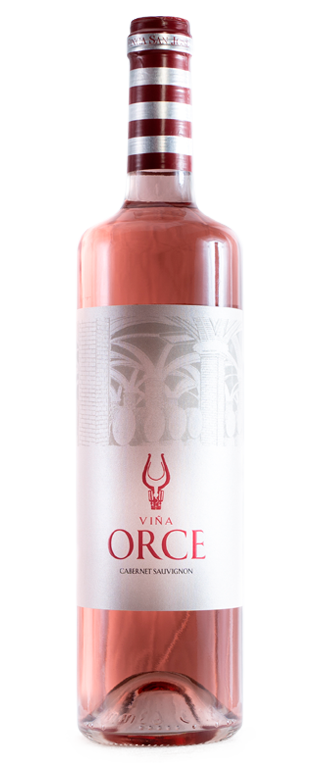 Variety
Merlot
Type of wine
Rosé
Date of collection
First week of September, taking place early in the morning
Elaboration
Grapes from our own vineyards. Pellicular maceration for 8 hours. Cleaning the juice by Static debourbage. Temperature – controlled fermentation.
Wine tasting
Intense carmine pink. brigth edge with bluish tones. Striking and bright. Strong and delicate aromas of fresh strawberries and blackcurran combined violet floral notes and light milky (strawberry yogurt). In the mounth its smooth and sweet. Strong and delicate at the same time. It presents very good body. Delightful fruity impression in the finish. Persistent wine.
Pairing and service
It can be paired with an extensive menu: salads, fish and seadfood, meats, pasta, rice, cheeses and desserts. Ideal serving temperature between 6º and 8ºC.
Awards
 2018. XXXI. Competition for Quality wines with D.O. La Mancha Viña Orce Rosé 2017, Silver
 2017. XXX. Competition for Quality wines with D.O. La Mancha Viña Orce Crianza 2016, Silver
 2012. XX Competition for D.O. La Mancha Wines Viña Orce Rosé 2011, First Prize
 2008. XXI Competition for New wines from D.O. La Mancha Council Regulation Viña Orce Rosé 2007, Silver
 Le Mondial du Rose Cannes 2008 Viña Orce Rosé 2007 Le Mondial Silver
 2007. XX Competition for New wines from D.O. La Mancha Council Regulation Viña Orce Rosé 2006, Bronze
 "Tempranillos del Mundo" Competition 2006 Viña Orce Rosado 2005 Silver
 Great Selection 2004, productos of Castilla – La Mancha Viña Orce Rosé 2004 Silver