Bodegas Martínez Sáez's philosophy is to make wines with its owns personality, rooted in the area where they are born. Our winery is located at the heart of "Denomination of Origin La Mancha". The region is favoured by a perfect climate to produce wine, characterized by low temperatures in winter and sunny days most of the year, especially in harvesting season and previous months.
The vineyards are located in Finca San Jose, Villarrobledo (Albacete). The Farm covers an area of 500 hectares, not only with vineyards, but grain fields and olive trees.
There are more than 115 hectares with the most noble local varieties and it is equipped with latest technology to make use of the resources of the land, but looking after the environment and harvest cycles.
We have a very rich soil, surrounded by mediterranean forest with rockroses, holm oaks and Rosemary. Southeast exposure and an altitude of more than 850 metres. All of these make it perfect for elaborating Tempranillo, Garnacha, Merlot, Syarah, Cabernet Sauvignon and Petit Verdot varieties, and also for the White varieties Macabeo, Chardonnay, Muscatel and Verdejo.
All the vines are provided with trellises and irrigation system fully computerized, which is only used with dry weather. The performing pruning, pre-pruning and the harvest are carried out with environmentally friendly techniques, to prevent erosion and soil degradation.

It is important to note that Bodegas Martínez Sáez makes wines exclusively from grapes grown in our own vineyards, the only way to ensure the quality of the product.
The winery is located within the Farm "Finca San Jose". The temperature is monitored by computing, we also have air press and an underground conditioned vinification room, where both temperatura and humidity act as a regulator for the ageing of wines and the rounding in bottle.
Bodegas Martínez Sáez is member of the DO La Mancha and Vino de la Tierra de Castilla.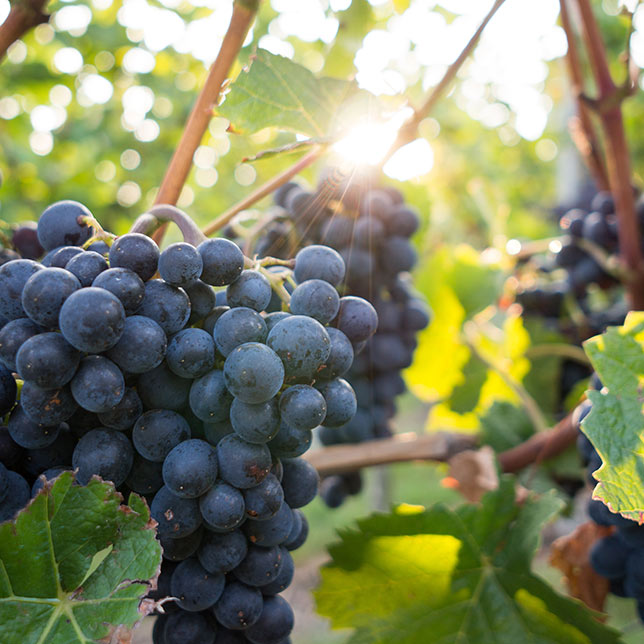 Let's start with the main thing: the grape
The wine, to be qualified as Denomination of Origin La Mancha or Tierra de Castilla, must come from grapes approved by the Regulatory Council.
First, we will differentiate between white and red grapes. Like a curiosity, grape juice is always white. Red color is obtained when we mix the juice with the grape skin.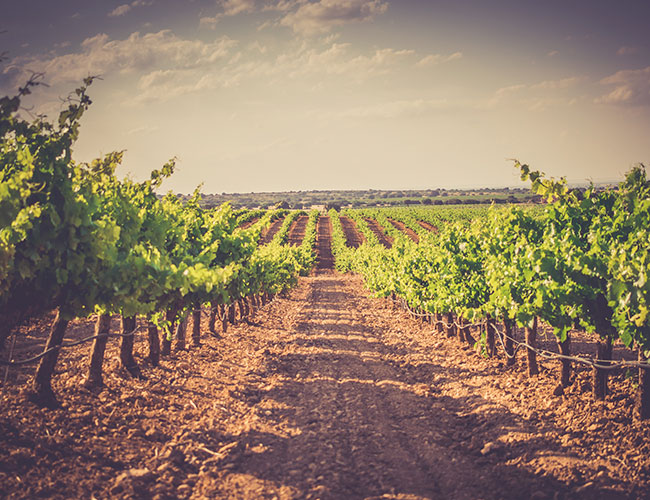 Most common variety of White grapes: Macabeo, Chardonnay and Muscatel. They are used as a monovarietal and coupage.
Red Grapes: mainly Tempranillo and Cabernet Sauvignon, but we also have Merlot, Syrah, Petit Verdot and Garnacha. They are used as a monovarietal and coupage as well.
The vineyard planting density is not greater than 3.000 vines per hectare.