Bodegas Martínez Sáez was founded in the early nineties in La Mancha by Ángel Martínez López. The vineyards are located in Finca San Jose, Villarrobledo (Albacete).

The idea emerged as a result of industrial origins of the founder, who decided added value to a very characteristic product of our región.
It was a big challenge, we gave a huge step from simple production to make high quality wines (Vinos de Finca).
Being a small family business allows us great flexibility to make a different wine from the general standards, to adapt to customers' new needs.
Macabeo grapes and In 2004 its first Rosé wine. In 2005 launched its first Red wine and in 2007 its first quality sparkling wine, under the traditional champenoise method.
All are marketed under Viña Orce, Martínez Sáez and Viña Escamel brands.

Don Ángel Martínez López, in his beginnings as a blacksmith, carried out metal work with traditional methods. He bet on creating complex and pioneering pieces. It took long time and great effort.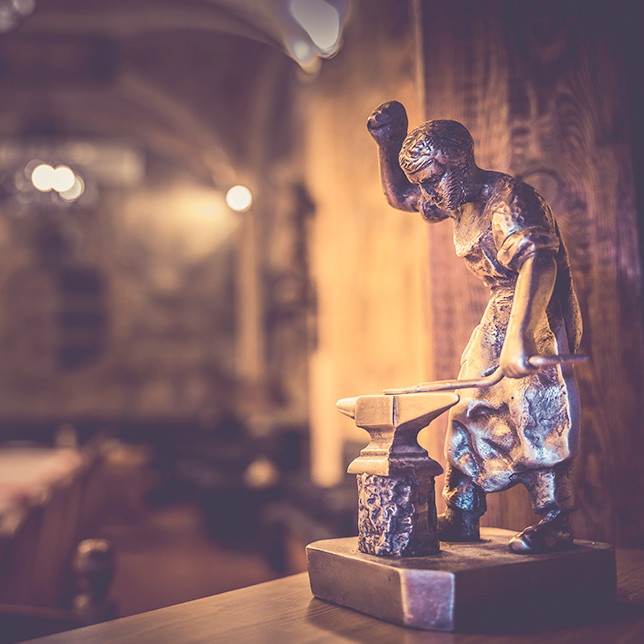 One of these pieces was a "Nut Craker". A hard forging work, just for smiths. It is made in one piece, without welding, just with metal file.
These pieces survive generations and are considered as a luxury. Hence our Brand Image: a "Nut Craker" that if it is seen in reverse it looks like a glass of wine. Thus the founder connected his two passions.