VIÑA ESCAMEL BLANCO
WINE CATALOGUE

VIÑA ESCAMEL BLANCO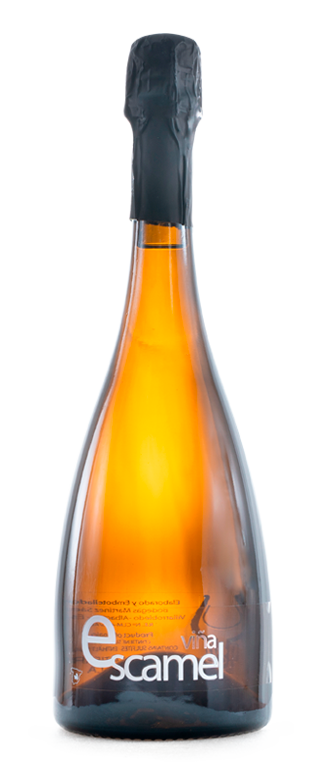 Variety
Macabeo and Chardonnay
Type of wine
Sparkling White Wine Reserva Brut Nature. Traditional Champenoise method.
Elaboration
Made from "free run juice"of Macabeo and Chardonnay grapes from our own vineyards. This wine is made by a second alcoholic fermentation in the bottle, where mature a minimum of 36 months in the cask with its own lees, before disgorging and filling with its own wine. Not using "Liqueur d'expédition". Sparkling wine with a bright and attractive pale gold colour. Its tiny and abundant bubbles rise forming a consistent rosary and a very stable crown.
Wine tasting
Deep, Intense and pleasant. Initially it evoques hints of mature white fruits. Slowly its complexity increases and aromas of a long barrel-ageing appear. Memories of toast and a pleasantly refreshing citrus background complement its distinguished aroma. The creaminess of its mousse is perfectly integrated on the palate. In the mouth is fresh, greedy and evocative. All the aromas perceived in the glass are displayed in its long finish.
Pairing and service
Very special wine due to its complexity and aging. Ideal as an aperitif or to accompany all kinds of red and white meats, rices, stews and soups. Its acidity cleans the taste buds and enhaces the flavours of ham, cured cheeses and pâtés. Ideal serving temperature between 5º and 6º C.